26th British Combinatorial Conference

The 26th British Combinatorial Conference will be hosted by the Department of Computer and Information Sciences – University of Strathclyde, Glasgow, 3–7 July 2017, and it will take place at the Technology & Innovation Centre.
PLENARY SPEAKERS
TUTTE'S CENTENARY
To mark the occasion of Bill Tutte's centenary, Graham Farr (Monash University) will deliver a lecture entitled "W. T. Tutte: Graph theory as he had grown it".
MINI-SYMPOSIA
Emerging methods in Extremal Combinatorics
Run by Andrew Treglown. Speakers are Jan Hladký, Peter Keevash, Dan Král and Mathias Schacht.
Graph Colouring
Run by Jan van den Heuvel. Speakers are Maria Axenovich, Marthe Bonamy, Jessica McDonald and Maya Stein.
Patterns in permutations and words
Run by Sergey Kitaev. Speakers are Alex Burstein, Jeff Remmel, Bruce Sagan and Vincent Vajnovszki.
ORGANIZING COMMITTEE
Program
TBA
Registration
Opens in the beginning of 2017.
Contributed talks
All participants are invited to submit an abstract and give a 20-minute presentation. Instructions on submitting abstracts will be given in the beginning of 2017.
Travel
Follow this link.
Accommodation
TBA
Financial support
TBA
SOCIAL
Reception
A civic reception for all BCC2017 participants will be held in the City Chambers on Monday 3 July at 7-8pm.
Concert
On Tuesday evening there will be a concert organized by BCC musicians.
Excursion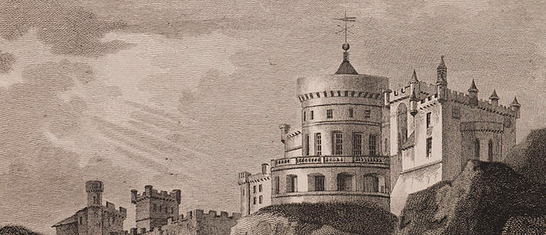 Dinner

The conference dinner will be on Thursday 6 July in Barony Hall.
OTHER CONFERENCES NEAR IN TIME
Sergey () will be happy to answer questions regarding this event.
---