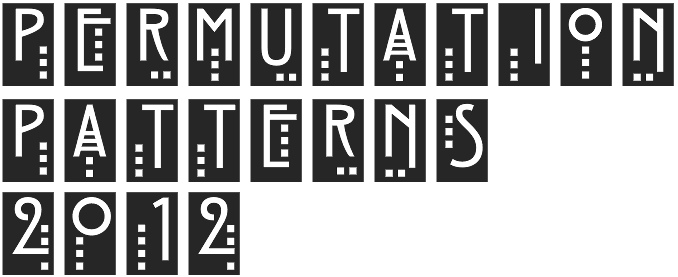 University of Strathclyde, June 11–15
>>> Call for Papers: PP2012 Special Volume <<<
The tenth annual conference on Permutation Patterns 2012 will be hosted by the Strathclyde Combinatorics Group and the Department of Computer and Information Sciences at the University of Strathclyde in Glasgow, Scotland. To be precise, the venue is
McCance 3
McCance Building (Enter from Richmond Street)
16 Richmond Street
Finance Office
Glasgow G1 1XQ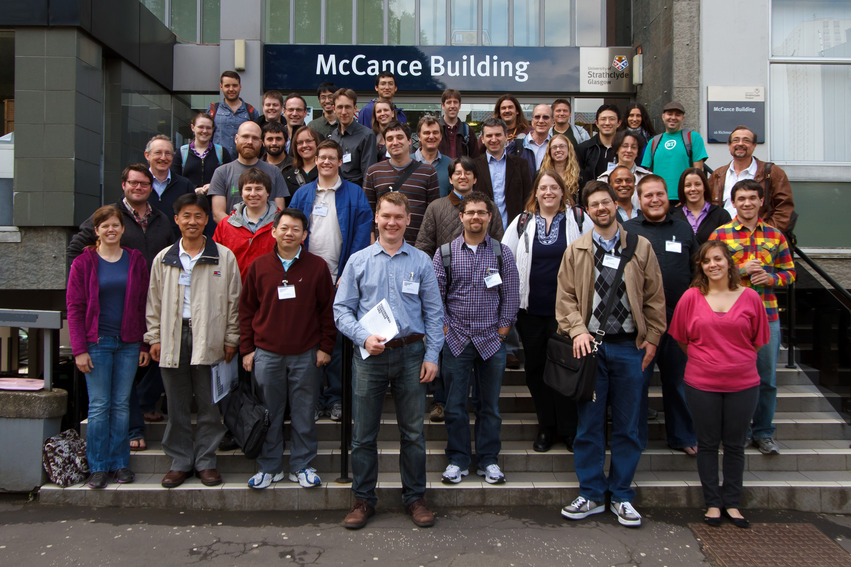 Follow this link to register. The early registration fee (no later than May 1, 2012) for students is 100 GBP and 180 GBP for everyone else; the late registration fees are 150 and 230 GBP, respectively.

We expect limited financial support to be available, primarily for junior researchers. We ask that you request support only in case of a real need for it. To apply for it please send your request to Sergey Kitaev at sergey.kitaev@gmail.com by April 1, 2012. Your request should include the following:

Your name
E-mail address
Affiliation
(Expected) year of Ph.D.
You estimated transportation and living expenses.
One or two names, together with email address, of people who, by request, could write a letter of recommendation for you.

If you wish to present a talk then please submit an abstract to Mike Atkinson by May 1, 2012.
We hope you will join us!
Organizing Committee
Sergey Kitaev (chair), University of Strathclyde
Mike Atkinson, University of Otago
Anders Claesson, University of Strathclyde
Mark Dukes, University of Strathclyde
Stuart Hannah, University of Strathclyde
Einar Steingrimsson, University of Strathclyde
Oversight and Long-Term Planning Committee
Mike Atkinson, University of Otago
Miklós Bóna, University of Florida
Einar Steingrimsson, University of Strathclyde
Vince Vatter, University of Florida
Sponsor