26th British Combinatorial Conference

The 26th British Combinatorial Conference will be hosted by the Department of Computer and Information Sciences – University of Strathclyde, Glasgow, 3–7 July 2017, and it will take place at the Technology & Innovation Centre.
PLENARY SPEAKERS
TUTTE'S CENTENARY
To mark the occasion of Bill Tutte's centenary, Graham Farr (Monash University) will deliver a lecture entitled "W. T. Tutte: Graph theory as he had grown it".
MINI-SYMPOSIA
On Tuesday 4 July three mini-symposia will be held:
Emerging methods in Extremal Combinatorics
Run by Andrew Treglown. Speakers are Jan Hladký, Peter Keevash, Dan Král and Mathias Schacht.
Graph Colouring
Run by Jan van den Heuvel. Speakers are Maria Axenovich, Marthe Bonamy, Jessica McDonald and Maya Stein.
Patterns in permutations and words
Run by Sergey Kitaev. Speakers are Alex Burstein, Jeff Remmel, Bruce Sagan and Vincent Vajnovszki. Slides from Sergey's opening talk.
ORGANIZING COMMITTEE
PROGRAM
The registration will be on Monday 3 July at 8-9am, and on Sunday 2 July at 4:30-6:30pm at the level 2 foyer of the TIC building. Delegates can report to reception and be directed on from there. The scientific program will start on Monday 3 July at 9am, and it finishes on Friday 7 July at noon.
REGISTRATION
To register, follow this link. The total number of tickets for the conference dinner is 200 and they are sold on a a first come, first served basis.
CONTRIBUTED TALKS
All participants are invited to submit an abstract on a topic related to the conference and give a 20-minute presentation. Please prepare your abstract according to the instructions given in the template: [ PDF, TeX ] and email both the TeX file and the PDF file to bcc2017abstracts@gmail.com by May 31st, 2017. We will aim to notify you regarding the acceptance of your abstract within two weeks of submission.
Note that to be able to send an abstract you must be registered for the event.
TRAVEL
Follow this link.
ACCOMMODATION
There are a lot of options to find accommodation in Glasgow. There are two particular options we would like to recommend.
Premier Inn (George Square), Glasgow City Centre. Prices for a single room start just below £40 per night with the "no amends or refunds" option. There is no reservation made for the conference, so you may want to book soon.
University of Strathclyde rooms. Price: £31-£53.20 depending on type of room and if breakfeast is included or not. Additional information on this can be obtained from summer-visitor-bookings@strath.ac.uk
FINANCIAL SUPPORT
Limited support is available to partially cover travel and accommodation costs for two categories of participants:
UK based research students, and
participants affiliated to an institution in a former Soviet Union country.
To apply for support, please send a message to bcc-support@cis.strath.ac.uk giving your name, your institution, breakdown of estimated expenses and details of any other sources of financial support you have sought/received in connection with this conference. If you are a PhD student, please ask your supervisor to send a brief statement to the same email address supporting your application, with your name in the subject line.
Your application and supporting documentation need to be received by us no later than March 1st, 2017. We expect decisions on support to be made shortly after that date.
SOCIAL
Group photos
https://goo.gl/photos/xWhohNiC4RDsuNHU6
Reception
A civic reception for all BCC2017 participants will be held in the City Chambers on Monday 3 July at 7-8pm.
Concert
On Tuesday evening there will be a concert organized by BCC musicians.
Excursion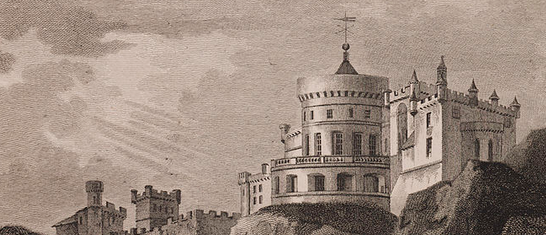 Dinner

The conference dinner will be on Thursday 6 July in Barony Hall.
GLASGOW
Follow this link for information, discounts, and promotional material on Glasgow.
OTHER CONFERENCES NEAR IN TIME
Please address questions regarding the event to bcc-chair@cis.strath.ac.uk.
---